***No Dental Insurance? Dr. Foto and his staff have created our own in-house Dental Membership Plan to help

keep your teeth healthy!
Our Dental Membership Plan includes:
2 CLEANINGS
2 PERIODIC EXAMS
2 FLUORIDE TREATMENTS
1 EMERGENCY EXAM & XRAY
1 SET OF 4 BITEWING X-RAYS
15% OFF ALL OTHER DENTAL WORK **************NO LIMITS AND NO MAXIMUM!

ADULT PRICE $399 (a $641 value)
CHILD PRICE $349 (a $543 value)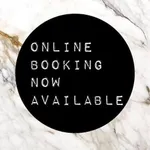 Preferred Payment:Credit Card with Auto Renewal.
Paid by Cash, Check, or Credit Card
No other discounts or Interest Free Financing is offered with this plan.